Glen Says:
Welcome one and all to a super-special live on location (Troy's mom's basement) edition of the Puck Stop. Hockey fans out there will be counting down with excitement, as there are only 9 days left until the NHL Trade Deadline. Well in order to help guide through the chaos, Troy and I are here to save the day (as usual), and provide some facts and opinions on all 6 Canadian teams as they head into this big day.
I am going to start out by looking in the Western Conference, and the Vancouver Canucks in particular. Currently in 9th place, the Canucks find themsleve in a dangerous position. Do they make a play for a big name, to get themselves over the hump, or do they dump upcoming Free Agents Marcus Naslund and Matt Cooke to shore up for the future?
Last season, the Canucks took their division, and made it to the second round, and realistically they could very well do the same again this year. Injuries to Salo and Bieska have crippled their blueline, but they have still been able to stay in the hunt. As such, I see them trying to do some tinkering to their line-up and make a play for something that they have been missing for the past two seasons, scoring. They are rumoured to be in the Peter Forsberg derby, but I really don't think that he'll end up on the West Coast. However, I wouldn't be surprised if Forsberg goes to Philly, and the Flyers (looking to free up some room) ship Jeff Carter or R.J. Umberger off to Vancouver in exchange for Kesler, and maybe some draft picks. Other than that, I don't see them doing much else.
Your thoughts, my hetero-life-mate?
Troy Says:
Vancouver has potential and although they're not known as a scoring team I still feel they could make some noise in the playoffs if they make the cut. But the bottom line is that they need some help up front. I would hate to see this team trade away their UFAs because I feel they're very close to being quite co
mpetitive.
Next we turn our attention to the Edmonton Oilers. This team is right on the cusp of making the playoffs but the reality is that their chances are not good. This is due to the fact that they play in the toughest division in hockey and making up ground against their divisional rivals will not be easy. Although Edmonton only has two UFAs, Geoff Sanderson and Marty Reasoner, they may want to consider making some of their RFAs available to teams in order to continue building towards the future. There are rumours that Dwayne Roloson may be available if the right offer is given. Roloson may not be a top-tier goalie in the NHL but he has shown that he can handle the number one role and fulfill it quite well.
Any thoughts Mr. Glen?
Glen Says:
The Oilers are unquestionable sellers this year, and I would not be at all surprised to see Roloson end up in either Ottawa or Washington, and the other name is Stoll, who would add a fair amount of grit to any team. Also of note, the Oilers are in desperate need of restocking their draft picks after the debacle that has been the Dustin Penner signing, keep an eye on these guys.
If we turn our attention slightly further south we see an entirely different situation as the Calgary Flames consider themselves to be Stanley Cup contenders, and it really is hard to argue that they don't have a chance of causing some damage in the Western Conference, where anything can really happen. I think that the Flames need an added boost in the middle, and Oli Jokinen's name keeps coming up. There have been lots of talk of the Flames shipping Tanguay, plus prospects and picks to Florida for the Finnish Centre, and while I would think that trade doesn't bode well for the Panthers, this is the team that traded Luongo for Auld and Bertuzzi, so anything is possible really.
They also have to be considered a strong possible location for Darcy Tucker if he waives his no-trade clause. Either way, I expect this team to make a big splash for a gritty forward, one way or another.
Troy Says:


Due to the depth of Calgary's younger players the Flames should be in the mix for all the big names available out there. If he were to wave his no trade cause Mats Sundin would be a great fit for the Flames because not only would he add offense but he would also add a little bit of grit which would definitely help Calgary. Either way, look for the Flames to make a splash.
Switching focus to the Eastern conference we will starts with the Toronto Maple Leafs who are currently sitting in last place in the conference. What Toronto SHOULD do is blow up this team and start fresh but this will not happen. Sundin, Tucker, Kubina, McCabe and Kaberle all have no trade clauses in their contracts which will seriously hamper Interim GM Cliff Fletcher's ability to do what he should. The Leafs would be able to get a lot for Sundin but it doesn't seem as though he wants to leave Toronto. McCabe would be good trade bait but no one wants him with the money he's currently making. The bottom line is that Toronto is a tragically flawed team right now and they need to rebuild. I know Leafs fans hate this thought but in the long run looking towards the future is what Toronto needs.
Glen Says:
Ahhh the Leafs, the team that I love to loathe. This is probably the most interesting team to watch over the next week and a half. As Troy mentioned, their best bits of trade bait have those infamous no-trade clauses, but I think that Fletcher will be able to convince at least 2-3 of those 5 players to accept a trade to a contender. Out of all of those guys, I think that Kaberle would fetch the biggest prize, and you have to think that the Sharks have some interest. They tried to swing a deal for Redden, but he vetoed it, and they are hurting for a puck-moving defenseman, and they are a Cup Contender. As, I mentioned before Tucker could very well end up in Calgary, and I think that he would be a good fit in Detroit or Dallas for the stretch drive. Either way, I expect Cliff Fletcher to be getting a lot of phone calls in the net few days.
As for the other Ontario team there are my beloved Senators, who unofficially kicked off trade season by acquiring a second line winger in Stillman, and a stay at home defensemen in Commodore. They still have a scary question in between the pipes, as Gerber has a history of choking, and Emery has a history of exploding, neither of which are good things to have going into the playoffs. There was talk of the Sens flipping Emery for Khabibulin, but now that the Russian is hurt that doesn't seem very likely. I wouldn't be surprised to see them make some sort of a play to Edmonton to get Roloson, since there really isn't much else available in net, other than Raycroft, but he sucks...
Ohh and one bit of free advice for Bryan Murray from a concerned fan...stay the fuck away from Marian Hossa!!!!!! He is the poster boy for playoff chokers, as he showed during his first stint in Ottawa, and lord knows we don't need another guy who can't get it done in the spring...
Troy Says:

Ottawa is a very good team and right now the only questions about them surround their goaltending as Glen mentioned. I believe Emery can handle the load but he has to get his act together, and fast. Without decent goaltending, which right now Ottawa is not getting, the Senators will have basically no chance at the cup.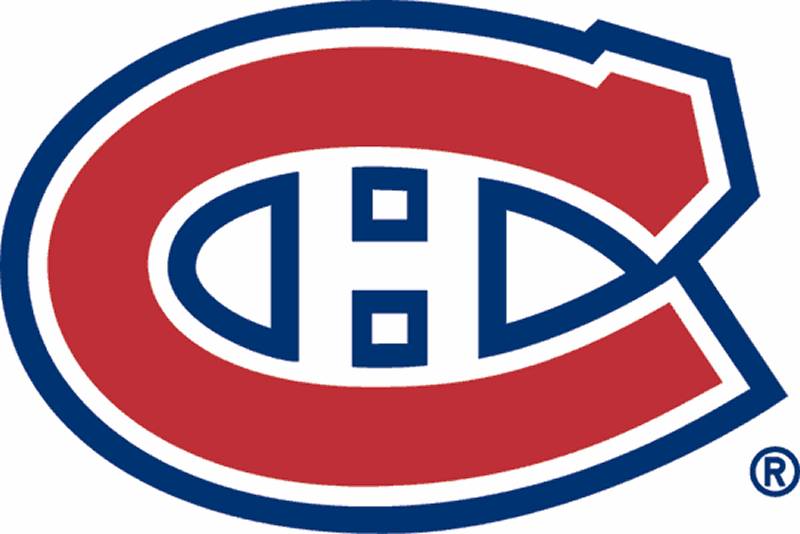 Now to my favourite team, the Montreal Canadiens. Montreal has surprised pretty much everyone this year. The goaltending has been great, the young players have really stepped up and perhaps the most surprising point, Kovalev has finally decided to be useful. Montreal can score goals, but a little help up front couldn't hurt, but Montreal could definitely use a solid, stay-at-home, tough hitting defenceman. Adam Foote is a UFA in Columbus and I would like to see the Habs make a run for him. Other names out there are Derek Morris, and Barret Jackman. Another big defenceman with interest is Brad Stuart. He could fit in well with Montreal. Look for Gainey to try and add a big name to the defence. Traditionally Montreal doesn't make big splashes at the trade deadline and I don't see that changing much this year.
Glen Says:
Montreal really is in a tough spot right now. They are happily sitting 4th in the East, and should have no trouble holding onto a playoff spot. However, it would be shocking if they were able to compete with Ottawa, New Jersey, Pittsburgh, or Philadelphia in the spring. So do they make a play for a Marion Hossa or do they play things more patiently and build up for a solid run in a few years? I think that they will make a small move or two, and add some help on D, and maybe some grit up front. They seem to be willing to part with the slumping Ryder, and I'm sure that he would return to form with a change of scenery (i.e. the John LeClair syndrome) . They do have some tough decisions in goal as they wait for Price to emerge, especially since Huet is facing Free Agency. Do they ship him away for some help up front and rely on Price and Halak for the playoffs, or do the ship Halak for some help up front and risk losing Huet in the off-season, leaving Price all by himself at such a young age? Surely this must be costing Gainey a few hours of a sleep every night.
As for the 24 teams that play south of the border, I see Dallas and San Jose making the biggest splashes. For whatever reason there seems to be a bigger history of Western teams going for broke than their Eastern counterparts. Anaheim has already added some players from retirement, and Detroit is already really solid (even if they are losing a bit at the moment...), and this leaves the Stars and Sharks to make a big move. I already mentioned San Jose with Kaberle, but I could see them having some serious talks with Tampa for Prospal and/or Boyle, as they could use somebody on their team to score that isn't Joe Thornton. Dallas is in need of a superstar to play with Ribeiro, and I see them as most likely to land Hossa, and have to deal with him crashing and burning in the playoffs much to my delight.
I also see the Sabres shipping Campbell out, and possibly one of their forwards such as Kotalik or Afinegenov. However, I don't see them swapping them out for prospects, but instead for a player with a few years left on a contract like Marleau or Tanguay, plus some picks and prospects. Also out East, never underestimate New Jersey, Lamoreillo will do something big, you can count on that.
This season has been really quiet as far as trades go, but I really expect it to change in the coming week and a half, as GM's get asked the same question that Howie Mandel asks people every week, "Deal, or No Deal?". For our interest, I hope that people take the former.
Until next time,
G