A little under a week ago, the annual entry draft was held in Ottawa, and what a wild one it was! To the surprise of nobody, Steven Stamkos was drafted first overall followed by a large number of defensemen. Many people were expecting there to be a glut of trades, and they sure were right. Like most sport times, there are winners and losers, however there were surprisingly there were very few losers this time.
Alex Tanguay:
This is a huge benefit! He really wasn't fitting in in Mike Keenan's Calgary Flames. He should be able to use his explosive speed well in Montreal, as he will probably see some playing time with Alex Kovalev, who should make for a dynamic duo. I could see him pushing 90 points this year. Also, he will be treated as a god as a big name French Canadian in Montreal. I am fairly certain that he can handle the pressure, as he always has been a pressure-performer.
Columbus Blue Jackets:
Sure it was ballsy of them to get R.J. Umberger, but I think that they overpaid for him. Umberger had a great playoffs and really was a spare part in Philly, especially after Carter resigned. However, he is not what Columbus needs at all. He is the kind of player that a contender needs to get over the top, he is not a typical first line centre. I just don't see him and Nash lighting the league up next year. Now, if they get another first line centre, then it will be a different story. I still think that they overpaid for him though, especially given Philadelphia's excellent recent history at the draft.
Calgary Flames:
I know I mentioned Tanguay earlier, but Calgary is probably the bigger winner here. They got a great front liner in Michael Cammilleri, got rid of a disgruntled forward, freed up almost $2 million in cap space, made Husselius expendable, and still got a first round draft pick out of it all. Big thumbs up for Sutter's wheeling and dealing. The money that they saved can be used to resign Langkow, and maybe even going after some other roll players to help them out. I think that the Flames just got a lot scarier in the West, and I do believe that's saying something.
San Jose Sharks:
Reports heading into the draft said that they were looking really hard to get a pick in the first round (theirs was traded to Buffalo) while unloading either Marleau or Michalek, but alas they couldn't get either of them done. It makes me wonder what kind of value either of those underachieving, and overpaid forwards will have for the Sharks.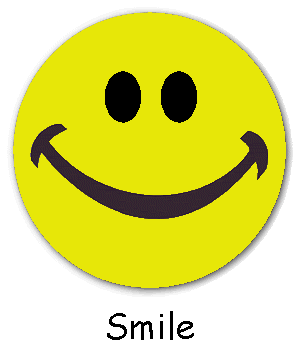 Ottawa Senators:
They made a fair amount of noise at this years draft, trading up to 15th to take Erik Karlsson, who according to
Pierre McGuire on tsn.ca
, he is the "Swedish Brian Rafalski" and has been the fastest rising player in the draft. This should be a huge boost for a team that historically drafts very well.
Granted, they couldn't trade Ray Emery, but that's hardly Murray's fault...
New York Islanders:
They traded down their pick to the Leafs to allow them to draft Luke Schenn, and then traded down to allow the Predators to draft Wilson. Combine the fact that they passed on Nikita Filatov and Mikkel Boedcker.
I'm sure that Josh Bradley will make a fine NHLer, but I doubt that he will have the same level of talent as the four guys that they passed on. Sure they ended up with a few extra second and third round picks, but I don't think that will help them much long term.
Florida Panthers:
Just like Calgary, they got rid of a disgruntled player, and got some good returns. Boynton and Ballard are both solid stay at home, bone crushing defensemen. When you look at the Panthers D, considering that they already have Bouwmeester, Allen, Skarstins, Murphy, and Welch, they may have one of the best Top 6 of any team in the league next year. Combine that with Vokoun, and they may have a dang good team for a change.
Also getting rid of Jokinen, opens up a lot of room for guys like Matthias, Horton, and Weiss. Good things are ahead for this team that hasn't had them in a while!
Obviously there were a few other winners like Toronto, Los Angeles, Oli Jokinen, and Detroit (who ALWAYS wins at Draft time) but I am kind of running out of losers. All in all, solid draft weekend for most players and teams. We haven't seen one of those for a while now.
The next stop is July 1st and Free Agency, should be interesting!
Until next time,
G